Sunland Fire Protection Donates 1,300 Pounds of Food to Open Door Ministries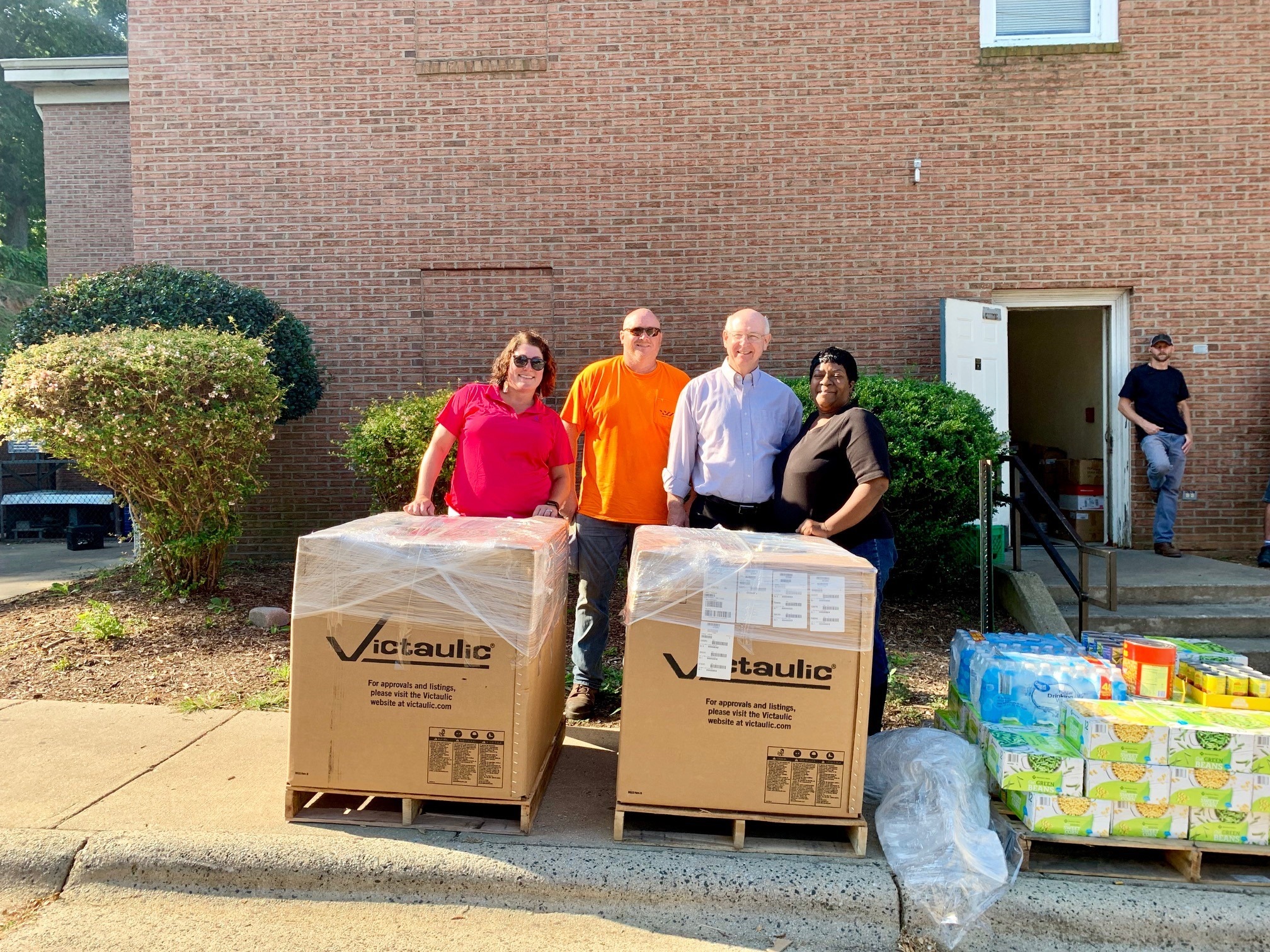 In July & August, Sunland Fire Protection held a food drive for Open Door Ministries located in High Point, NC. Open Door Ministries is a non-profit organization dedicated to helping people regain their lives through supportive services and emergency assistance. A huge thank you to all employees who participated. Sunland set a goal of 750 pounds and exceeded that goal by 550 pounds. Sunland provided Open Door Ministries with a total of 1,300 pounds of food to distribute to those in need in our community.
Sunland's President, Carl Jackson, awarded a BBQ gift basket to the employee who donated the most food. The winner was Rob Yates who donated over 400 pounds of food! Thank you so much to the Sunland team for contributing to such a wonderful cause and making a difference in their community.
Also a special thank you to Ashley Gabriel (Sunland Controller), Chris Cranfill (Sunland VP Purchasing & Fabrication) Steve Key (Open Door Executive Director), Stephanie White (Open Door Food Pantry Coordinator) for their work in completing this generous donation.
For more information on Open Door Ministries, please visit their website at www.opendoorministrieshp.org.